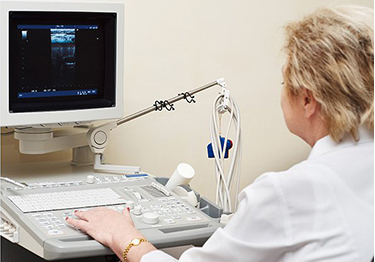 Evaluation
After reading about some of the most common symptoms of thyroid disease, if you suspect that you have an undiagnosed thyroid condition such as a nodule or mass, we recommend that you take action as soon as possible. Our team of highly skilled and dedicated specialists at The Endocrinology Center of Utah can help you find answers by performing a simple evaluation.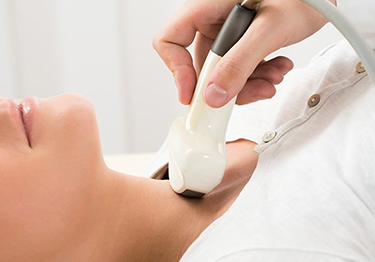 Diagnostics
Endocrinology Center of UTAH takes pride in being able to provide state of the art diagnostic tests on-site. Diagnostic tests are often recommended post evaluation if need be, and are used to:
Measure the levels of various hormones in a patient's body
Learn if the endocrine glands are working correctly
Determine the cause of an endocrinological problem
Confirm an earlier diagnosis
The tests along with the experience of our in-house team helps us diagnose the most complicated conditions early on.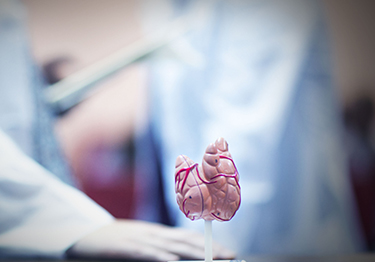 Procedures
Treatment for thyroid conditions often includes one or more of the following
Hormone medication
Surgery
Non - surgical procedures
Radioactive iodine treatment
How to tackle a Thyroid Cyst without going for a surgery ?
Skip surgery for a thyroid cyst! A thyroid cyst (fluid filled nodule) can be treated quite easily in less than 5 minutes by any one of our ECNU certified Thyroid specialist by using Ethanol in an outpatient procedure. Insist on seeing an ECNU certified Endocrinologist before agreeing to a surgery for a thyroid cystic nodule. We have performed over 50 of these procedures over the last few years without any complications to any of our patients.
Emergency
801-871-8366
Contact us today by phone or by filling the form to get started with your thyroid care.
Lehi Office
09:00AM - 05:00PM

09:00AM - 05:00PM
Salt Lake City Office
09:00AM - 04:30PM

07:00AM - 12:00PM
BOOK AN APPOINTMENT